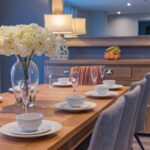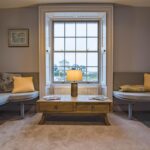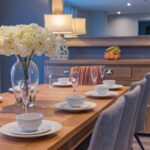 IBK's Kitchen Detox Retreat
£500.00 – £750.00
After this retreat you will shed excess pounds and inches burn excess belly fat naturally but for us its more about what you gain than what you lose.
You can expect to gain a sense of clarity over what foods to eat to balance your energy, your mood and your waistline.  No faddy diets or trends here , just the down to earth practical appliance of nutritional science.
You can expect to feel a sense of true balanced energy, a sense of vitality and wellness that you may not have felt for years.
You can expect to leave with increased confidence and motivation to continue to make positive nutritional choices for yourself at home.
You can also except to be a part of our IBK's Kitchen Retreat Family as our ongoing support is always there for you throughout your weight loss journey
Date: 26th-29th of January 2022
3 nights of total relaxation: Rest, relax, unwind and detox
Single Occupancy – £750
Double Occupancy – £500
Package includes:
3 night stay in our Luxury detox Manor
Daily detox drinks
Daily detox smoothies
Daily detox meals
Daily detox snacks
Learn how to lose weight safely and effectively without dieting
Learn the secrets behind permanent weight loss
Learn how to lose belly fat for good
Learn the basic alkaline whole foods and how to use foods as medicine
Cooking Tutorial
Full body massage
Group personal training session
Our IBK's Kitchen detox retreat is the perfect opportunity for you to:
Relax and get a well deserved rest that your body needs.
Learn how to balance energy and metabolism and increase your vitality.
Increase your confidence in your ability to make positive choices that improve your health and wellbeing.
Develop a positive relationship with food that nourishes body and mind.
Discover what you are really capable off when you step out of your comfort zone.
Let go of old unhelpful and unhealthy habits that have been holding you stuck.
Identify the triggers that make you over eat and put in place effective strategies to overcome them.
Regain control so you can achieve and maintain the body, health and wellbeing you want and deserve.
It's all about you
We'll help you change the lifestyle and behavioural patterns which may have encouraged you to put on weight or stopped you from losing it. Your detox retreat you will learn how to get rid of food cravings, understand how mood affects hunger or overcome your triggers to over eat.
Eat Well
Our beautifully gourmet cooked, freshly prepared meals use seasonal, local and 100% organic ingredients and can be tailored to any dietary requirements i.e gluten free or vegan. We'll encourage conscious eating, to ensure you enjoy your food with us and never feel the need to over eat again when you leave the retreat.
Fitness
There'll be an exercise session with our personal trainer in which you'll be encouraged to work at your own pace, the exercise programme can be modified to your fitness level so you don't feel over whelmed or uncomfortable. With a programme that may include low and high intensity classes from toning classes, daily walks, keeping active on this retreat is fun and easy, and we're sure you won't be bored.
Enjoy some Rest and Relaxation
Taking time out is just as important as thinking and moving, so there'll also be plenty of time for rest and relaxation. Included in your retreat is a body massage to help you totally unwind.
Additional information
| | |
| --- | --- |
| Occupancy | Single Occupancy, Double Occupancy |